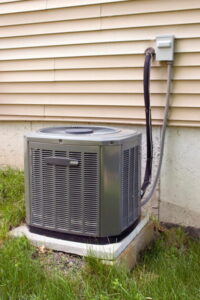 As the summer keeps making things hotter here in Maryland, you and your family will need to rely a lot on your air conditioning system to stay cool and safe from the boiling hot temperatures. Ensuring that you have an air conditioner that can do its job well is critical for your comfort and that of your family. Unfortunately, there comes a time when your trusty air conditioner has had too much, and you have to consider replacing it.
Is your air conditioner showing you some troubling signs? You might be wondering whether you could make do by scheduling repairs again or if it is the right time to invest in a replacement. Knowing when to replace your old air conditioner and scheduling services for air conditioning installation in Maryland on time can be crucial in making a timely decision.
We understand it's not an easy decision to invest in a new air conditioner. We will help you make an informed decision by listing some questions you should ask yourself before getting a new AC.
1. How old is my current air conditioner?
Air conditioners are built to last a long time, but not forever. An average air conditioner should last 10–15 years. If your air conditioner is nearing the older end of the spectrum, it might be time to consider investing in a new unit instead of waiting for it to give out on you.
2. How expensive is it to use the air conditioner?
Forget about the initial cost of your current air conditioner. Ask yourself how much does it cost to run the thing and keep it running. Do you have to pay higher utility bills each year? Do you find yourself constantly paying for repairs? It might be worth investing in a new air conditioner that is more energy-efficient and does not require constant repairs.
3. Did I maintain my air conditioner well enough?
Do you schedule regular maintenance visits from professionals for your air conditioner? If you haven't taken care of your unit's maintenance, it might give out sooner than 10 years. If your air conditioner is struggling and you haven't maintained it well, it might be time to say goodbye to it.
4. Should I repair or replace the unit?
Asking yourself the questions above should give you a better answer to this question. If your air conditioner is old, requires you to call professionals multiple times a year for repairs, has not been well-maintained, and is inefficient, is it really worth paying for more repairs?
Purchasing a new air conditioner that is more energy-efficient can seem expensive because of the upfront cost. However, it will provide you with significant long-term savings. The constant repair costs can add up and cost you half of what it might take to get a new air conditioner. It would be better to invest in a new unit that can last longer, provide you with a better cooling solution, and is less expensive to run.
If you are ready to invest in a new unit or need more help to make a well-informed decision, Atlantic Refrigeration & Air Conditioning, Inc. is here to help.
At Atlantic Refrigeration & Air Conditioning, Inc., "We take pride in your comfort!" Call us if you need air conditioning service in Delaware or Maryland Eastern Shore.