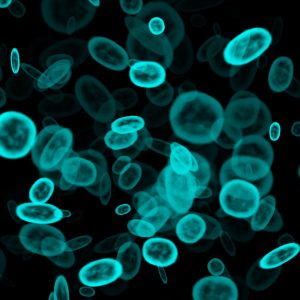 Today, there's a growing concern related to air pollution both outside and inside. According to information from the EPA, indoor air is often five times more polluted than outdoor air. The main reason for this is because indoor air isn't circulated like the outside air, which allows airborne pollutants to thrive indoors.
Investing in an air purifier Smyrna can help refresh stale air and reduce the potential of health problems related to indoor pollutants, which can aggravate asthma symptoms, cause neurological problems, and trigger respiratory infections. Also, now that children are back in school, more and more germs and particles are coming into your home each day. With a quality air purifier, it is possible to eliminate many types of indoor air pollutants and keep your entire family healthy.
Choosing the Right Type of Air Purifier
When you begin looking at air purifiers, you will find several options. While HEPA filters, activated carbon, and electrostatic precipitators are fine, an ultraviolet light air purifier is the most effective option. These use UV rays to kill germs floating in the air. They are extremely effective and produce the high-quality results you want and need.
Benefits of Using an Air Purifier
Now that you better understand what air purifiers do and the options you have to choose from, it's a good idea to learn about several of the benefits that air purifiers offer. Some of the most appealing include:
Relief for Asthma and Respiratory Symptoms
Does someone in your home have asthma or other respiratory issues? If so, an air purifier can be extremely beneficial. These units will eliminate all types of pollutants that can aggravate these conditions, including dust mites, pollen, pet dander, and more. While it is also important to vacuum regularly, the air purifier will cover the pollutants that remain in the air.
Eliminate Harmful Chemicals
Shutting the windows and doors doesn't mean you will eliminate all external pollutants, such as carbon monoxide and nitrogen dioxide. These gases are caused by vehicles and can make their way into your home. Continued exposure to these has been proven to increase the risks of Alzheimer's and dementia.
Another issue is the toxic chemicals found in many household cleaners. Over time, continued exposure can lead to serious health concerns. A quality air purifier can help eliminate the dangerous pollutants in the air, keeping you and everyone in your home safer and healthier.
Neutralize Unpleasant Odors
If you have kids or pets, chances are there are odd smells wafting through your house. However, that's not the only cause of bad smells. Other potential causes include food, paints, hobby products, and more. The right air purifier can neutralize these odors, rather than just covering them up as candles and sprays do.
Is an Air Purifier Right for Your Home?
As you can see from the information here, virtually all homeowners can benefit from installing an air purifier.
At Atlantic Refrigeration & Air Conditioning, Inc. "We Take Pride in Your Comfort!" Call today to learn more about our indoor air quality services.