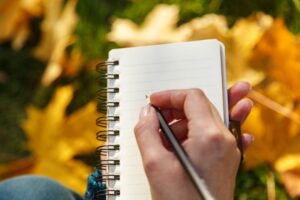 A central air conditioning system that starts to fail in September. That's almost the textbook definition of a problem you can "put off." Or one you think you can put off.
But procrastination is rarely a virtue, and in this case, delaying doing something about an AC that's on the way out can create serious problems. When it comes to your home comfort, it's always best to act fast, whether you need an air conditioning repair in Dover or it's time to have the full system replaced. 
We'll go into more detail about why rapid response AC replacement is always best, no matter the month.
First, is the AC really finished?
Before you go any further with steps to replace an AC, you'll want to know if the trouble with your cooling system is something a professional can repair or if the air conditioning system is ready for the recycling yard.
If the AC is 15 years older or more, we recommend a replacement. For a younger system, whether the troubles it's experiencing are replacement-worthy depends on their severity. We don't advise spending more than half the cost of replacement on any single repair. If the AC has a recent history of multiple repairs and high energy bills, it's probably also a better idea to get a new one.
When in doubt, have our technicians inspect the air conditioner so you can get a professional opinion on whether to replace or not.
Early fall can still bring serious heat
You don't want to have a wobbly, unreliable air conditioning system in the early fall because the intense heat is rarely finished with us. The summer warmth keeps expanding deeper into the fall, with heat waves possible in October. September is not a time to give up on cooling your house for the rest of the year! If the AC needs to be replaced in fall, have it done soon so you're ready for the surprise heat waves.
Running a dying AC is expensive
An air conditioning system in its final year of operation will run up steep energy bills. The decline of system energy efficiency is often precipitous, which is why an increase in utility bills is a major warning sign an AC needs to be replaced. Each time your dying air conditioner turns on during the end of the season, it will waste money.
Fall offers convenient replacement scheduling
We can have heat waves in early fall, but we'll also enjoy cooler weather when ACs won't need to run. This makes it easier to schedule a time to have professionals replace your air conditioner without interrupting household comfort. HVAC technicians also have less busy schedules in the fall (fewer AC emergencies), which makes planning for a new air conditioner even easier.
We can answer all your questions about AC replacement
Still feel on the fence? No worries, our experts are ready to help. We can determine if your AC can get by for a few more years with a repair or if a new system is the right choice. For a replacement, we'll make the process fast and easy so you can relax knowing your cool comfort is taken care of for the next decade-plus.
Atlantic Refrigeration & Air Conditioning, Inc. serves Delaware and the Maryland Eastern Shore. Call us because "We Take Pride in Your Comfort."