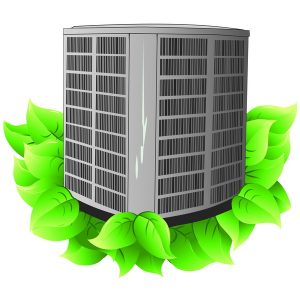 The efficiency of air conditioning systems—that is, how well they transform electrical power into cooling power—has improved in huge leaps over the last twenty years. The change in efficiency from ACs in the '70s and '80s to today's special high efficiency models can be almost double. Even standard mid-efficiency air conditioners are far more efficient than the models of the past.
If you are planning to call an HVAC contractor in Delaware to install a new central air conditioning system for your home, we recommend looking into a high-efficiency unit. They cost more than mid-efficiency units, but if you have professionals to help you choose the right unit and install it, you'll receive a return on your investment that will pay back the extra installation costs in a few years.
Defining High Efficiency
We have to define a few terms here, starting with SEER. Seasonal energy efficiency ratio is the way the efficiency of an air conditioning system is measured. The higher the SEER number, the better the AC is at converting watt-hours of electricity into BTUs of cooling.
For an air conditioner to be considered high efficiency, it must have a SEER rating higher than 20. A mid-efficiency air conditioner has a SEER rating of 15–19. Any lower disqualifies the air conditioner from receiving an ENERGY STAR certification from the Department of Energy. We don't recommend any homeowner purchase a low-efficiency unit with less than 15 SEER, since it wastes far too much money and doesn't benefit the environment.
What Makes an AC High Efficiency?
Construction of air conditioning systems is better than it once was, which in general makes ACs more efficient. Thinner cooling coils made from aluminum and improved refrigerant blends are part of this improvement.
But the specifics of high efficiency ACs are two advances:
Variable-speed blower fan: The blower fan doesn't have to work at only a single speed. It can ramp down to work at 60% of its normal power when full capacity isn't necessary for comfort. This cuts down on electrical consumption and helps with an even spread of comfort.
Multi-stage compressor: Like the variable-speed fan, this compressor can work at different stages of power use rather than always consuming the same amount of energy. The air conditioner adjusts the compressor based on the cooling needs in the house.
How Do I Choose From the Options?
Yes, we're finally getting to the original question. The reason we delayed was because the answer is simple: you choose a high-efficiency air conditioner by asking an HVAC professional which one is ideal for your home and your budget. Now that you know more about what makes high-efficiency systems and how they're rated, you'll understand how your technician makes a judgment about cooling.
We have more than 25 years of experience helping people get the best cooling for their home, and we've remained up-to-date with the finest in air conditioning efficiency technology. Trust us with your next AC installation or replacement.
Atlantic Refrigeration & Air Conditioning, Inc. serves Delaware and Maryland. Call us for quality comfort for your home or business.