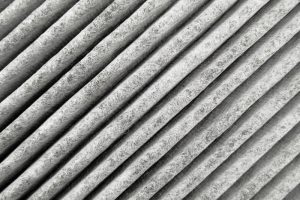 One of the important jobs we do for our residential customers is install air filtration systems to help improve indoor air quality. Low indoor air quality is an unfortunately common occurrence in modern homes, and putting in these filters can make a tremendous difference in the amount of airborne pollutants circulating through a home.
If you have a central air conditioning and heating system with ductwork, then you already have at least one air filter in your house—the filter on the HVAC cabinet. This filter is usually located in a slot on the cabinet between where the return air duct meets the blower unit. You might think this filter is good enough for most air cleaning. But this is not the case. The filter isn't even there to clean the air your household breathes at all. For quality air filtration, you'll need to arrange for installation of air filters in Delaware and Maryland.
The HVAC Filter Has Another Job
What does the filter on the air cabinet do if it's not cleaning the household air? It's there to protect the interior of the air conditioner and heater from dust, dander, and lint contamination. The air the blower fan pulls in from the house through the return air ducts is often full of debris, and if these particles enter the HVAC cabinet, they can cause damage to the motors and make it harder for the evaporator coil to do its job. There is a minimal benefit to air quality, but the filter won't stop smaller particles.
Although the filter doesn't benefit indoor air quality, it can worsen it if it's not routinely replaced. A clogged filter not only puts more stress on the blower fan, raising energy bills and lowering comfort, it can also distort and allow excess dust and debris to slip around it and into the vents. Please change the filter every one to three months to prevent these problems.
Professional Air Filtration Systems
To improve household air, talk to our indoor air quality experts about installing an air filtration system. These are filters designed to clean contaminants from the air you breathe, and professionals will integrate them into the ventilation system for maximum effect. They will still need to be changed routinely, although not as frequently as the HVAC cabinet filter.
When our professionals work with you to install filters, they'll determine what kinds of contaminants you need removed from your house's air, and then find the right strength of filter (measured as MERV, minimum efficiency reporting value) to capture those contaminants.
MERV must be carefully balanced so that the filters installed in the vents aren't so powerful that they'll also restrict airflow. Most homes will use filters with MERV between 8 and 13. Any higher than that can end up blocking air as well as contaminants, and this will damage the HVAC system. Going with the higher number isn't always better, so please allow our experts to install filters that hit the "sweet spot" in filtration strength.
Call Atlantic Refrigeration & Air Conditioning, Inc. 24/7—we are always here for you!