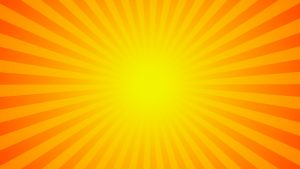 When the weather starts to cool down as summer comes to a close, the AC in your house will run less often. There will still be some hot days during September when the cooling system will need to put in extra work, but this is the air conditioning season homestretch.
This doesn't mean, however, that you can ignore AC issues or that you won't need to schedule air conditioning services in Dover, DE before the fall. Procrastination on repairs can lead to serious trouble, and there are other services you may want to schedule at this time of year. There's never a wrong time to repair or make upgrades to your AC—moving earlier is always better than too late.
Repairs are still urgent at this time of year
One of the biggest mistakes homeowners make with their air conditioning systems is thinking that malfunctions that happen close to the arrival of cooler weather aren't urgent and they can be left to next year. The simple truth is that the time to repair an AC is as soon as it starts to noticeably malfunction. Don't wait to see if it gets worse, don't figure you can get to it later—the sooner the AC is repaired, the less likely it will develop even worse problems. Allowing a malfunctioning air conditioner to continue to run also increases the cost to run it, so it will waste money the rest of the season—and it will start next summer in bad condition.
An AC inspection for an older system helps with planning
Maintenance for air conditioning systems is usually done in spring. If your air conditioner already had its maintenance check-up this year, you don't need to have another one at the end of summer. (The exception is for heat pumps, which need two inspections annually because they both heat and cool.) However, if the air conditioner is more than 10 years old and gave you trouble over the summer, calling a technician to look over its general health is a good idea. You may need to have a new air conditioning system installed if the current one is beyond the point where repairs are beneficial. Planning ahead to have a new AC installed during fall makes the process much easier.
Other AC upgrades
You don't have to replace the entire air conditioner to upgrade it. As the need for cooling lessens, you'll have time to arrange for smaller upgrades. For example, we often recommend our customers consult about replacing older thermostats with Wi-Fi and smart models. (Amateur installation of new thermostats may inflict serious damage on HVAC systems, so only allow experienced professionals to do this job.) You can improve general performance of the AC and the heater with a retrofit for a zone control system. Or you can add a ductless mini split to help cool off an area of the house that the standard AC doesn't reach.
Talk to our air conditioning experts today to learn more about what we can do for your cooling system at the end of the season.
Call Atlantic Refrigeration & Air Conditioning, Inc. any time of the day or night for AC repairs. "Over 25 Years of Quality Service."