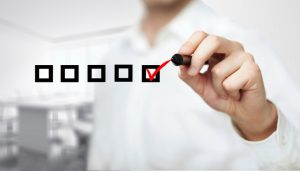 There's a persistent myth that floats around in the world of both residential and commercial air conditioning. It's about routine maintenance. People can all agree that maintenance is important—in fact, it's critical when it comes to commercial properties. Without maintenance, an air conditioning system runs down faster as it accumulates dirt and stress, loses lubrication on its motors, and builds up potential repair problems with no chance for an expert to notice them.
But people also seem to think there is a definite window for AC maintenance in the spring. If a business misses that window and the summer heat arrives, it's too late and maintenance will have to wait until next year.
Nothing could be further from the truth! There's no "end date" for scheduling commercial maintenance. It must be done every year. Although you may benefit more from scheduling it earlier in the year before the heat arrives, you could potentially have it done in the dead of winter—just as long as it's done.
Skipping Commercial AC Maintenance Can Have Enormous Consequences
So there's a window for an ideal time to schedule commercial air conditioning in Delaware and Maryland, but there's no point where it becomes useless. Maintenance is always beneficial for a commercial AC, because the disadvantages of skipping it can be ruinous:
Large increases in operating costs: A commercial cooling system does an enormous workload pumping heat out of a space during summer. Allowing decay to set in because of worn-down motors means more electricity drained to keep the system running. This is money wasted that can easily be prevented.
Higher risk of an emergency breakdown: Can your commercial facility operate during summer with no air conditioning system? We imagine the answer is "no way." Revenue loss due to a surprise system breakdown is costly, and maintenance is one of the best ways to make this only a remote possibility.
Increased number of repairs: The majority of repairs an AC system may need during its service life can be prevented through careful annual inspections, cleanings, and adjustments from professionals. That's money saved, time saved, and greater peace of mind.
Longer equipment life: Why replace a commercial AC unit years before its time? Maintenance helps the air conditioning system enjoy the longest possible useful and efficient service life.
Protects Warranties: Lack of maintenance can void equipment warranties. You never want to be stuck paying for a repair or replacement that the warranty would otherwise cover because you didn't have the equipment maintained.
Sign Up for Maintenance and We'll Keep You On Track
We offer maintenance plans that will see that you stay current with your commercial air conditioning maintenance each year—or even more frequently if your business requires it. We also have the emergency repair services you may need, 24 hours a day, 7 days a week, so in the rare case something does go wrong, your company won't be out of action for long.
At Atlantic Refrigeration & Air Conditioning, Inc. "We take pride in your comfort." Schedule commercial AC maintenance today if you haven't this year.