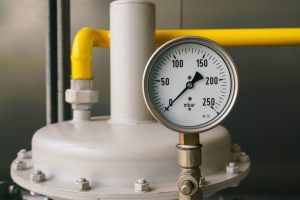 Boilers are definitely one of the best kinds of heating systems out there, but we sometimes find that people stick with forced-air systems simply because they've never tried a boiler. It makes sense, because these forced-air systems are cheaper to install, and they get the job done pretty well. However, boilers in Delaware do have plenty of benefits to them that aren't apparent. In this post, we'll go over the basics of all things boilers.
Boiler Installation
It's no secret that boilers are one of the most expensive systems out there to install. However, almost any type of boiler you install is going to perform amazingly in its monthly operations, making them worthwhile investments. The question, then, is about which type of boiler makes the most sense for your home.
Radiators: The boiler creates hot air through steam or water, and that air then escapes through radiators affixed to various rooms of your home.
Baseboards: These work almost the same as normal radiators, but they're shaped and fitted at the baseboards. They're less obtrusive but just as effective.
Radiant Heating: These systems are installed beneath the floorboards, meaning that the heat comes from the floor and rises.
One of the biggest complaints about forced-air systems are that they lower indoor air quality by making the air drier, and that they must rely on a duct system in good order without any leaks. Boilers do-away with these problems entirely in any of their installation types.
Boiler Operation and Repair
One reason why people prefer boilers is because of what's called radiant heating. While furnaces and heat pumps heat the air around you, boilers actually warm the objects and people in the room. This is a much more comfortable option for those who are sensitive to warm air being blown on them directly. Plus, radiant heating uses less energy than forced-air heating.
Not only are they more efficient, but they have fewer moving parts. You can expect fewer repair calls in general related to your boiler than you would for other types of heating systems.
When it does come down to it, however, here are some symptoms you can expect:
Increased heating costs.
Cold spots in the home.
Leaks.
No heat or hot water.
Strange noises.
Boiler Replacement
Bookmark this article for the time that your boiler needs replacement, and you'll find that 15 to 20 years have passed. Boilers are known for incredible lifespans but, like any heating system, that lifespan can be drastically reduced by neglecting repairs and maintenance. While certain disasters like corrosion or holes in the case might warrant an early replacement, you'll much more likely see it arrive in the form of lowered efficiency. What comes next would be more repair calls. At that point, you might be better off getting a new boiler (and by that time, there will most likely be much more efficient boilers out on the market).