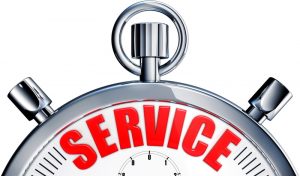 When it comes to your air conditioning unit, it's never too early to think about maintenance. Yes, it may mean a small investment, but in the long run, it will unquestionably save you money.
Saving money is only one of the many benefits of keeping your AC maintained. In this blog, we share a few of them.
Why you should keep your AC maintained
As we mentioned above, saving money is just one benefit to AC maintenance. Here are a few more.
You'll have cleaner air
One of the most important benefits of air conditioning is that it keeps the air in your home clean. When your AC is properly maintained, you'll have less dust and allergens in the air. If you have any allergies, a well-maintained AC is important.
Your home will be safer
A neglected AC unit can be a fire hazard. When your AC is properly maintained, the professionals will be able to detect any possible issues such as mechanical faults or loose wiring. You may be preventing a serious issue by having your AC maintained regularly.
You'll help the environment
This is becoming increasingly important. AC units are one of the bigger contributors to greenhouse gas emissions, but they don't have to be. By keeping your AC unit maintained, you're doing your part to help reduce greenhouse gas emissions. If there is a problem with the unit, it may be working much harder than it needs to and by doing so, producing more emissions. Do your part for the environment by having the professionals maintain your unit regularly.
You'll improve your comfort
When your AC is properly maintained, it will be able to cool your home more efficiently. You won't have to run it as long or as hard to get your home to the right temperature. You'll be able to relax in your home without having to continually adjust the temperature. If problems are not identified and fixed early, you may find yourself on a hot summer night without a functioning AC!
You'll have peace of mind
If you're like most people, you don't want to think about something going wrong with your AC unit. Will you be able to sleep comfortably? A regularly maintained AC will give you the peace of mind that all is in order.
Save money
Of course, as we mentioned early one of the most important reasons to have your AC unit maintained is to save money. By having a professional come in and take a look at your AC unit, they will be able to identify any small problems before they turn into something big. They can also help you make sure that your unit is running as efficiently as possible, saving you even more money in the long run.
Call in the professionals
If you need air conditioning maintenance in Dover, DE, our team of experienced professionals is perfect for the job.
At Atlantic Refrigeration & Air Conditioning, Inc., "We Take Pride in Your Comfort!" Call today to get on the schedule for air conditioning maintenance.