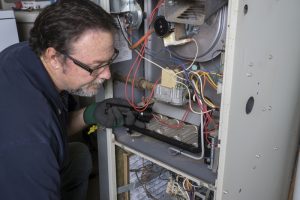 When it comes to heating maintenance, several different processes can help reduce heating problems you face over the winter, as well as in other seasons of the year. But, unfortunately, many people think that heating maintenance doesn't benefit them at all or that they don't need it.
This couldn't be further from the truth. Here's how heating maintenance in Delaware benefited you this winter!
Spent less on heating
Maintaining your heater is cheaper than replacing it. So while you could think of your heater as an expensive, long-term investment, you can also think of it as a simple cost-saving measure.
The more time and money you invest in annual maintenance, repairs, and replacements, the longer your furnace will last—and that means less money on heat.
Avoid the majority of potential repairs
By keeping your system in good condition all year long, you can avoid major repairs, which is preferable to having to wait for an emergency service call in below-freezing weather.
Plus, having a well-maintained heating system running efficiently means it will save you money on your energy bills and reduce carbon emissions—two significant benefits for the environment.
Got the highest heating capacity from their heater
Several components contribute to your heater's output. One of these components is a valve that enables you to control how much gas comes into the unit. You may notice that there's less heat coming from your heater than you'd like if you haven't serviced it recently.
If a faulty valve is preventing adequate fuel from reaching your system, then a skilled HVAC professional will be able to fix it for you.
Kept the heater running safely
Did you know that 25% of all heating-related home fires occur when no one is at home? These fires can also be prevented by regular maintenance on your system.
Whether it's a simple tune-up or a more complex furnace overhaul, things like dust and rust can cause minor problems that could lead to large ones later when left unchecked. That's why heating maintenance is essential.
Extended the heater's system life
A heating system is one of those fixtures that seem to function perfectly well for years and then, seemingly overnight, need to be replaced. So it's best to extend its life with proper maintenance—that means annual checkups from professionals and routine upkeep in between.
More time between costly repairs means more money staying in your wallet!
Kept the warranty valid
As mentioned above, your heating and cooling system will have many different warranties on its parts and components. However, your warranty is useless if you do not correctly maintain it.
Making sure to have your HVAC system serviced each year helps ensure that you don't break any warranties and ensure that you can get problems fixed quickly before they become more serious.
Conclusion
With these tips in mind, you'll be ready for a smooth transition from one season to the other. If you're unsure if your heating system is running as efficiently as it could be, contact our HVAC experts to inspect it. Ask about our preventive maintenance programs: the cost is worth it to avoid downtime in cold weather.
At Atlantic Refrigeration & Air Conditioning, Inc., "We Take Pride in Your Comfort!" Call us for all your comfort needs in Delaware and Maryland.