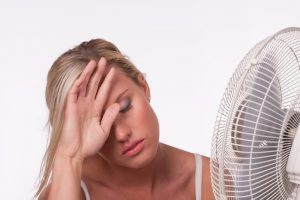 As the weather is getting warmer as we get nearer to summer, air conditioners are going to get to work—and some of them will start to not work. We offer 24/7 repair service for our customers when they have an emergency situation with their air conditioning systems. We know how vital a cooling system is for the comfort and safety of your family.
But people sometimes have questions about what constitutes a need for an emergency call. An air conditioner that won't turn on at all certainly seems like an emergency. But maybe there is a simple explanation? Sometimes there is, and we want to help you understand better when you have an actual AC emergency on your hands and how to tell when there's a simple troubleshooting step that will take care of the problem.
If the air conditioning system won't turn on at all
When the air conditioner is supposed to kick in, nothing happens. You don't hear the fans or the compressor come on. This sounds urgent, but before you call for an emergency repair you can check on a few things:
Go to the electrical panel for your house and check if any of the circuit breakers have tripped. The motors in the AC may sometimes overload their circuit and cause them to cut off power. Reset any tripped breaker and see if the AC turns on. If it does, but the breaker soon trips again, you'll need to have technicians see what electrical repairs the system may need.
Examine the settings on the thermostat. This seems extremely simple, but it's a common occurrence for a mistake with programmable settings to cause an AC not to turn on when it should. If the thermostat panel is blank, it's either because the thermostat needs batteries or a limit switch in the AC has tripped. The later case will require technicians to repair the system.
If the air conditioner isn't making the house cool
No matter how cool you set the house's thermostat, the AC isn't keeping up with the demand—your house is too hot, and the air coming from the vents is either room temperature or simply not cool enough. A few things to do before calling for help:
Change a clogged air filter in the HVAC cabinet. If the filter is clogged, it chokes off the air available to be cooled down and also reduces airflow through the ventilation system.
The thermostat could also be at fault here, so check on those settings to see that they aren't raised higher than they should be.
Look around the outdoor condenser cabinet. It may be blocked by leaves or tree branches or other obstructions. This limits how much heat the system can release and therefore how much it can cool down the house.
Go through the rooms to see if the vent registers are open and unobstructed.
Once you've gone through this troubleshooting and you still haven't found an answer, please don't try to do a DIY repair. It's time for a Delaware HVAC contractor—and that's us!—to solve the problem. We're ready to help.
"We Take Pride in Your Comfort!" Call Atlantic Refrigeration & Air Conditioning, Inc. for service in Delaware and the Maryland Eastern Shore.