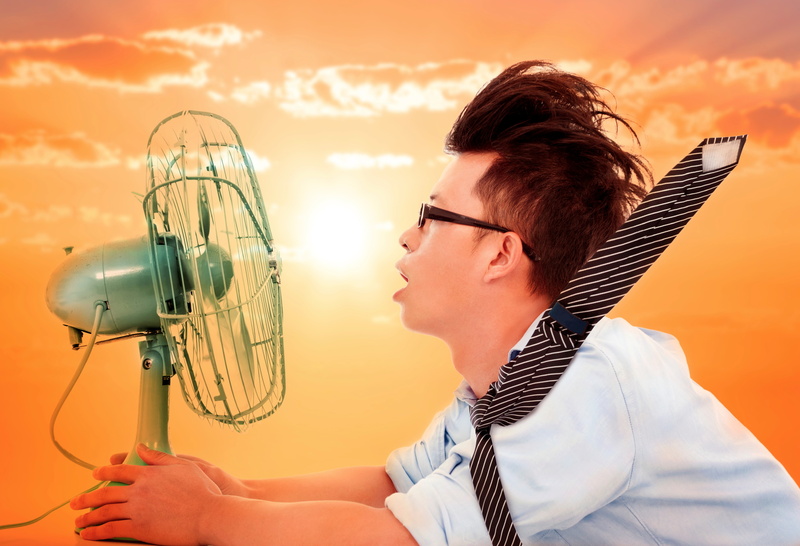 One problem that our experts in air conditioning services in Seaford, DE often handle for our customers is fixing uneven cooling in a home. It's something of a marvel that modern air conditioning can provide even cooling in the first place when you consider the size of many homes, the difficulties of air circulation, and the many ways heat can enter different parts of a house. However, the technology of modern central air conditioners allows for a proper level of cooling and air balancing that can deliver the even spread of comfort homeowners want.
The uneven cooling problem we run into the most is the upper floor that's warmer than the first floor. Heat rises, and this makes it easy for the second floor to become stuffy. Heat also enters through the sun on the roof, adding to the problem. There are other potential obstacles to a comfortably cooled-off second floor. We'll take a look at what can be done to fix this problem.
A new air conditioning installation
We'll start with the most drastic. You may have an overheated second story in your house because your current air conditioning system is 1) too old to do its former job, or 2) was incorrectly sized when it was installed. If you've had your AC from more than 15 years, than 1 is the likely issue. If it's a new AC, then you've got the second situation. Unfortunately, an undersized AC is a likely outcome of an amateur installation. Always hire licensed professionals like us to do this work. We'll see you get the right sized AC to evenly cool the house.
Install a zone control system (or fix the zone control system)
A zone control system allows a central air conditioner to send cooled air only to the parts that need cooling. Zone controls use dampers, local thermostats, and variable speed blower fan motors to manage air distribution. If a house is divided into two zones, the upper floor and the lower floor, it's much easier to create balanced temperatures, such as cooling the upstairs only to combat rising heat, then switching for a short time to cool the downstairs.
If you already have zone controls for your HVAC system, the uneven cooling in the house may be a result of a system malfunction, such as a broken damper or a failed local thermostat.
Have the thermostat repaired/relocated
Here's another common source of an overheated second floor—a thermostat that's misreading temperatures and shutting the AC off too early. This could be a basic malfunction in the thermostat, but it could also be coming from "ghost readings" due to poor thermostat placement where it's exposed to drafts or direct sunlight. Work with HVAC technicians to find out what needs to be done.
Seal the ducts
Air leaks in ducts leading to the second floor will cause a drop in air pressure, and that means less cool air coming from the second floor vents. You can schedule duct sealing services with our professionals to have this issue rapidly fixed.
Over 25 years of quality service! Look to Atlantic Refrigeration & Air Conditioning, Inc. to solve your cooling troubles.