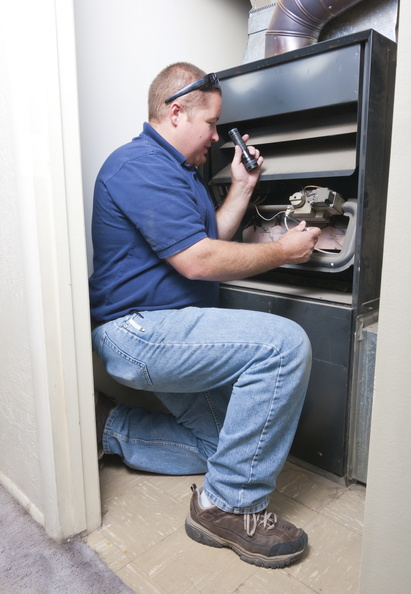 October is the best time of the year to plan for a maintenance inspection and tune-up for the heater in your home, no matter if you use a furnace, a boiler, a heat pump, or a ductless mini split system. These annual inspections are essential for a heater to work in top shape, avoid unnecessary repair work, and stay within manufacturer's safety limits. It's not something you can skip a year here or there.
Fortunately, arranging for this service is straightforward: call a professional Delaware HVAC contractor who offers a maintenance program. Signing up for one of these programs not only provides you with heating maintenance each year, it usually includes air conditioning maintenance in the spring and a raft of other benefits.
We offer a complete HVAC maintenance program for our customers. If you aren't signed up, give us a call today so we can get you on the schedule as soon as possible to inspect and care for your heater before the winter weather arrives.
How a Heating System Inspection Each Year Rewards You
Maybe you need a bit more convincing that annual inspections and tune-ups are necessities. We have a good list of reasons a planned heating inspection is always a great idea:
Safety: A gas boiler or gas furnace isn't an inherently dangerous appliance in a home; they're built with safety as a priority. But any gas-powered appliance can become a safety hazard due to CO leaks and combustion, and the risk is higher when the system isn't inspected routinely. An inspection gives technicians a chance to find if there are repairs needed to keep the system running safely and pinpoint if the heater is too old to operate at peak safety.
Efficiency: There's no reason to pay more to heat your home than you have to. But that's what you'll end up doing if you skip out on regular heater inspections. Maintenance helps to lower the effects of aging on a heater and prevent the system from draining extra power because of wear and tear. You can stop annual increases in heating costs if you keep up with maintenance.
Fewer Repairs: Here's a fact that startles many homeowners—around 85% of the repairs a heating system may need during its service life can be prevented thanks to annual maintenance. That means enormous savings and greater convenience.
Longevity: How long do you expect your heater to last? If you want it to last as long as possible, you need to keep current with maintenance. Skipping annual inspections and tune-ups can cut a heating system's lifespan in half.
Keep the Warranty Valid: The manufacturer's warranty on most heating systems only remains in force if the heater has professional maintenance each year. Without the warranty, you may end up paying to repair or replace the heater based on a manufacturer's fault.
Our maintenance program also comes with extra benefits, such as priority schedule and 24/7 emergency service. Call our office today to sign up.
Call Atlantic Refrigeration & Air Conditioning, Inc. for heating maintenance in Delaware and Maryland, DE. "Over 25 Years of Quality Service!"