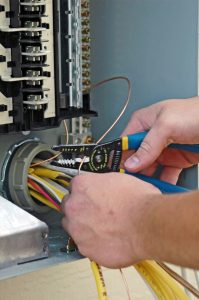 If you own a business or manage an office space anywhere in the area, then the building's HVAC system is probably your responsibility. And it's a huge part of keeping your space comfortable for your workers and customers alike. When trouble arises, as it always does, you need to make sure you have a commercial HVAC service on-hand to get it corrected the right way. Knowing which service to call can make a big difference in treating HVAC problems swiftly and effectively. 
Commercial Systems Aren't Like Residential Systems
It can be a big mistake to assume that commercial systems are no different than residential systems. They're not simply "bigger" or "more powerful," though they certainly need to be since most commercial spaces are bigger than residential spaces. But they often have much different needs as far as temperature control goes. The right temperature is required to keep stored products from becoming heated or spoiled, as well as maintaining vital office equipment such as computers. Furthermore, offices with multiple stories need to account for the fact that heat rises, and that higher stories need to have their heat in the winter and air conditioning in the summer adjusted accordingly.
But it goes beyond that. You want a comfortable environment for your employees to work in and make customers more willing to linger. If the system goes down, you might be forced to send them all away or at least make your employees work in difficult conditions. That means lost productivity and often lost customers as well, which has a direct impact on your bottom line.
How Do Commercial HAVC Services Help?
Commerical HVAC services — that is, those that offer specialized HVAC services for commercial properties — offer a number of benefits that can help your business stay up and running when there's trouble. Specifically, they offer the following:
Swift Response. In the cases of residential repair calls, you might be able to sit tight for a day or so until you can schedule repairs. That's simply not possible in a commercial setting. A repair technician needs to work fast and be prepared to operate around your workday. That means a service offering 24-hour emergency repairs: able to work during nights or on weekends in order to ensure that the system is fixed by the time you come into work in the morning.
Expertise. Commercial HVAC systems can include things like walk-in freezers, wine coolers, ice machines, and the like. They're often found in restaurants and similar businesses, but can also be found in offices which have specific and precise temperature needs. The right HVAC service should have experience dealing with such specialized equipment, instead of forcing you to rely on a more generalized service that tries to "transpose" repairs.
Guarantees. In this case, a commercial HVAC service needs to offer the same guarantees of reliable service as a residential repair company. That way, the problem won't crop up to trouble you again a few weeks or months down the road.
For commercial HVAC services in Maryland, call on Atlantic Refrigeration & Air Conditioning, Inc.