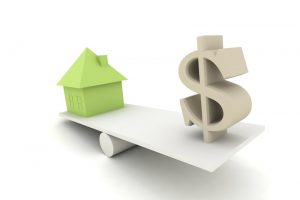 Here are four ways that you can make heating repairs less expensive for your home
1. Call as soon as there's a problem
Once you begin to notice problems with your heater, contact a professional immediately. Ignoring the problem can cause it to get worse, which will eventually lead to an expensive repair. Minor issues, which are often ignored, will turn into bigger problems over time. Your wallet will thank you for it.
2. Scheduled maintenance
Just like other mechanical systems in your home, scheduling routine maintenance for your heater is crucial for maintaining efficiency and running costs. A professional can look over the system and clean out dirt, dust, or other particles that have built up. They'll also be able to identify any issues early on, which may prevent any breakdowns in the future. Remember, a performing heater will cost you far less money when it comes to monthly electricity bills. You want to keep your unit running at full capacity. The best time of year to schedule maintenance is during the fall. Set up a reoccurring event in your calendar that will remind you each year. Enough is going on in our lives so it can be easy to forget. Don't let a broken HVAC system be the reminder.
3. Use a lower thermostat setting
It's important that you use a lower thermostat setting when you're not home or when you'll be sleeping. The good thing about modern high-efficiency models is that they don't waste energy when the house is unoccupied, but it's still better to use a lower setting if possible. This means the system won't be working excessively all the time, which will prolong its life.
4. Never use amateurs
Do not hire someone who claims to know everything about heating and cooling systems. Check their credentials and only go with serious experts who have a good track record. It may seem like a more affordable option to go with someone who does not have the experience and the track record, but chances are it'll cost you even more in the long run. They may not have the skillset or they'll use parts that are not optimum for your system. Rely on the professionals who know what they are doing to keep your home warm and comfortable.
It's important that you don't attempt any repairs yourself on your HVAC system. Here are a few reasons why:
Poor repairs may lead to big accidents. Remember, carbon monoxide poisoning is a serious issue in the US. A bad repair on your furnace could lead to this.
You'll void the warranty on your system if you tinker with it yourself.
You're probably working on a system that uses gas. There are several risks around this one. It's just not worth considering to do it yourself.
If you need heating repair in Ocean City or ongoing maintenance, our team of experts will take care of all your needs.
At Atlantic Refrigeration & Air Conditioning, Inc., "We Take Pride in Your Comfort!" Call us today for heating repair services.