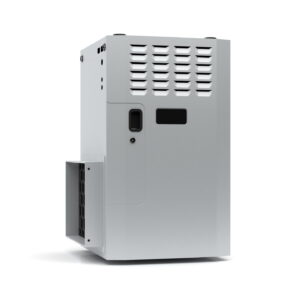 If you're asking this question, it's because you're looking to replace an older furnace (or you're putting in the first furnace in a new house) and you understand that if you end up with one that's not powerful enough—"undersized"—the house won't be comfortable. You might not know that going too far the other direction, an "oversized" furnace, is also a huge problem. You need to know a specific size to get the best performance.
So … how do you do that?
You've already made an excellent first step, because you've sought out a professional opinion. Sizing a furnace is tricky, and it isn't something you can do by watching an online tutorial or running down a checklist. Although you may find DIY methods to size a furnace, we don't recommend trying to do this unless you're a professional. Putting in the wrong furnace in a house isn't a mistake that can be easily corrected with furnace repair in Middletown, DE!
Allow Professionals to Size Your Furnace
Think of this as a shortcut. You don't have to do much work at all—only call our professionals and tell them you want a new furnace installed. You will eventually need professionals to do the work of putting the furnace in place, so it's best to have them on the job early so they can consult with you about your various choices and accurately size the furnace.
Professionals handle sizing a furnace by doing something called a load calculation. This is a calculation of various factors about the house that determine the tonnage of heat necessary to keep people in it warm without wasting energy. (Tonnage in this case is the amount of heat needed to melt one ton of ice. It's a convenient measurement when dealing with large amounts of heat.)
The heat load calculation looks at the following factors about the house:
Square footage
Height of ceilings in rooms
Number of windows and their sunlight exposure
Amount of heat-generating appliances and lights
Number of people who live in the house
Insulation levels
Outdoor climate
The calculation will tell the installers how many tons of heat is ideal for the house. For most single-family homes, the furnace will be between 1 to 5 tons.
The Oversized Problem
A quick mention of the oversized furnace, because it's a common error amateurs make. They believe they can't go wrong by purchasing as big a furnace as they can afford for the house. But an oversized furnace is bad news! The furnace will raise the temperature of the house too rapidly, and this will cause the thermostat to shut down the furnace before completing its cycle. The house will have many cold spots because the furnace didn't run long enough, and the constant stop-start will put immense strain on the furnace's components, raising heating bills and causing the system to fail years early.
You can count on our technicians to see you have an accurately sized furnace that will last you for many years.
At Atlantic Refrigeration & Air Conditioning, Inc., "We Take Pride in Your Comfort"! Call for HVAC service in Delaware & the Maryland Eastern Shore.