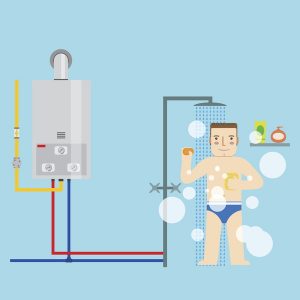 In our modern era, we demand more convenience and quicker gratification. For some, this is a bad thing. At the end of the day, though, it's hard to resist convenience and ease of use—especially when it comes to a warm shower.
First-time homeowners and current homeowners alike should consider modernizing their home with a tankless water heater. Although tank water heaters have been serving people for decades, tankless water heaters have several benefits that are making them a favorite among homeowners.
When it comes to water heaters, the true battle is between the tank versus the tankless. Likewise, we'll be going through this article with direct comparisons of how a tankless heater outperforms its rival.