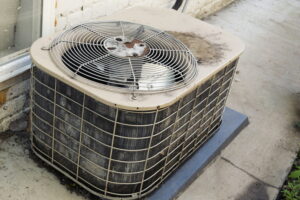 You may have heard this bit of advice from someone, possibly an "HVAC contractor" with less than reliable credentials: "Your AC is 10 years old, so it's time to get a new one."
The truth is that air conditioning systems don't have an absolute "replace by" date, and most air conditioners that have regular maintenance will last past 10 years without problem.
But this does lead to another question: when should an air conditioning system be replaced? It's a good question to consider during the fall, since it's a convenient time to arrange for a replacement system when you're not using either your AC or your heating system.