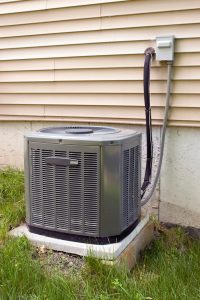 With spring officially here, temperatures have been rising steadily, and soon enough, summer will have arrived again. When the mercury climbs, your air conditioner will need to be functioning at full capacity every day. The worst thing you can experience is a sudden breakdown in your air conditioner's performance just as the hottest day of the year arrives. Our trained team is ready to go in the event you suddenly need air conditioning repairs with your system, but we believe that an ounce of prevention beats a pound of cure. That means an air conditioning maintenance session, performed by a trained technician at least once a year.
What Does It Involve?
A maintenance session is a kind of general overview for your system: allowing the technician to look at every square inch of it for signs of trouble. Dusty components can be lubricated, clogged filters cleaned out, refrigerant recharged and other little steps can be treated during the session. If a larger problem requiring more extensive repairs is found, you and the technician can work out the best time to schedule it: ideally before the summer begins and you have need of your air conditioner on a daily basis.
This provides two very tangible and distinct benefits:
By spotting the signs of serious trouble early, you can schedule repairs at your leisure, before the summer begins. Not only does that give you flexibility in terms of the time when repairs take place, but it ensures that you won't encounter any breakdowns or other nasty surprises in the middle of a summer heat wave when you need your system to perform at its best. This often reduces the cost of the repairs as well, since the damage won't have as much time to spread.
The system will function more effectively, which means you won't need to pay as much in monthly bills. Those tightened components won't rattle in their housings quite so much, and you won't waste as much energy getting your home cool. That can drop those bills tremendously, as well as lowering the wear and tear on the unit in question. When applied over time, maintenance session can even extend the life of your system: allowing it to function for months or even years after the warranty expires, depending on the specifics
Why Now?
Spring makes the ideal time to conduct air conditioning maintenance because the summer has not yet started yet, which means there will likely be some cool days still to come for you to schedule the operation. It also means that you can enjoy the benefits of maintenance as soon as the summer starts, meaning that you will save more money and the air conditioner will undergo less wear and tear overall.
If you live in the Dover, DE area and your air conditioner hasn't undergone maintenance in the last twelve months, now is an excellent time to do so. Call the pros at Atlantic Refrigeration & Air Conditioning, Inc. to schedule the right time for you!