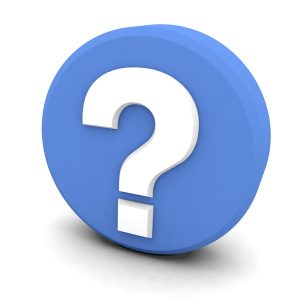 If you're asking yourself about whether a repair for your faulty HVAC system is too costly, it's either because a) your heater is starting to fail at the end of the season after a long winter, or b) you're concerned about your old air conditioning system and if it will manage the coming summer weather.
In either case, you're already asking the right question. Repairs for an HVAC system early on in its service life are usually worth the price, and many will fall under the warranty. With older systems that are out of warranty, price becomes a bigger concern. The cost to fix an older AC, furnace, boiler, or heat pump is often steeper, and you may be on the edge of purchasing a new system. Is the cost of a repair worthwhile, or is the repair too expensive and it's finally time for a replacement system?
Let's see if we can offer some guidelines. You'll still want to consult with a Milford, DE, HVAC professional for an expert opinion.
The Frequency of Repairs
If this is the second repair you've needed to schedule within the last twelve months for the heater or AC, then the cost isn't too important. It's frequency that matters. An HVAC system shouldn't need more than two repairs annually just to keep it going. One repair each year is already getting too close to excessive. A system that needs professional repairs this often is probably wasting energy and is at a high risk of breaking down at the worst possible time.
The Accumulation of Cost
Here's another way to look at the frequency of repairs: the total cost per annum of keeping the HVAC system working. If those extra repairs add up to paying more than $500 annually, that's paying too much. You're throwing money away that you could instead put into purchasing a new, reliable, and energy-efficient heater or air conditioner.
The Rule of 5,000
No, this doesn't refer to a period in ancient Greek history. It's a rule of thumb you can use to get a quick idea of how worthwhile an HVAC repair is. Take the cost of the repair the technician quotes and multiply it by the age of the system. If the product is 5,000 or greater, the repair is probably not worth it. For example, your 14-year-old air conditioner needs a $400 repair. Multiply the age by the price and you get 5,600 … looks like its time for a new AC. (Most ACs should be replaced before they reach 15 years anyway.)
The Rule of 50%
Another quick calculation that can help you focus on the best choice. Take the cost of a new system installation—the one you're most likely to purchase next—and reduce it by 50%. Compare that to the quoted cost of the repair. Is the repair greater? A repair that's more than 50% of the cost of a new system is too expensive.
A reminder: it's always best to speak to trained HVAC technicians before making a firm choice. Our experts will help guide you toward the repair or new system that's ideal for your situation.
At Atlantic Refrigeration & Air Conditioning, Inc. "We Take Pride in Your Comfort." Schedule HVAC repairs or replacements with us.