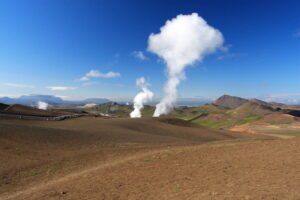 Yes, this sounds alarming. You don't want to see smoke coming off of any mechanical appliance for your home (well, except for a barbecue). It usually indicates a fire has started in the machine, and that's a serious emergency.
So if you looked out the window on a cold day while your heat pump was running and saw big clouds of smoke billowing off it, we wouldn't blame you for getting panicked and wondering who you need to call to get something done about it. You may be even thinking about calling the fire department.
Well, we're glad we caught you in time. Although we can't 100% guarantee that your heat pump hasn't caught fire and is belching out smoke, we think we can say with about 99% certainty that what's happening is normal and not harmful.