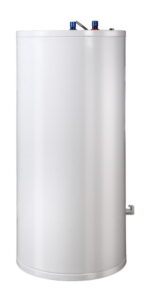 The answer to this might sound simple: why not get the biggest water heater that you can afford and which fits in your house?
However, when it comes to water heater installation, a water heater that is too large and powerful for a home will turn into a problem because it drains energy. If you have a water heater that heats up more water than your household uses, that's energy going to waste. You'll have a water heater you paid too much to purchase and which consumes enormous amounts of power nobody is putting to use.
The best way to determine the right size of water heater to install is to work with professionals. You'll need professionals for any service for a water heater in your house, so involve them from the start when you're getting a new one. Our technicians work with many types and sizes of water heaters in Maryland, and we can see you have the ideal new system for your home.