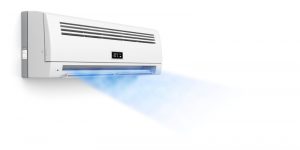 Among the different services for air conditioning installation in Delaware we offer our clients is installation of ductless mini split heat pumps, which provide both cooling and heating without the need to either put in ducts or use up window space. Ductless mini splits are fantastic ways for older homes to enjoy great heating and cooling while not having to make major alterations to find ways to stick in ductwork. They also work as excellent alternatives for new home construction—you can forget about squeezing ductwork into the blueprints.
However, you're reading this and thinking, "I live in a house with built-in ducts. Is there any point in having a ductless system installed? What's the benefit?"
It's true that if you have a central ducted AC and heater in your house that you are better off staying with this type when you have a replacement. But this doesn't entirely discount ductless systems. There are uses for ductless mini split heat pumps in homes with ducts. Below are a few of them.