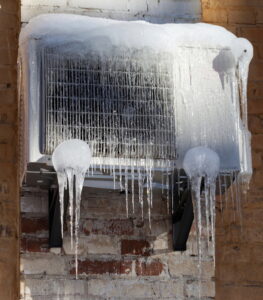 During spring, we recommend all of our customers schedule a maintenance inspection and tune-up for their air conditioning system. This prepares the AC to handle the rigors of another summer.
But you won't use your air conditioning system during the winter, so there isn't anything you need to do to prepare it for the season … or so you might think.
Although you don't have to schedule maintenance a second time for your AC (unless it's a heat pump), there are a few steps you can take to ensure the air conditioning system is protected and in good shape during this period of inactivity. This will help make life easier when spring comes around.
Below are steps to take to help your AC through the winter hibernation.